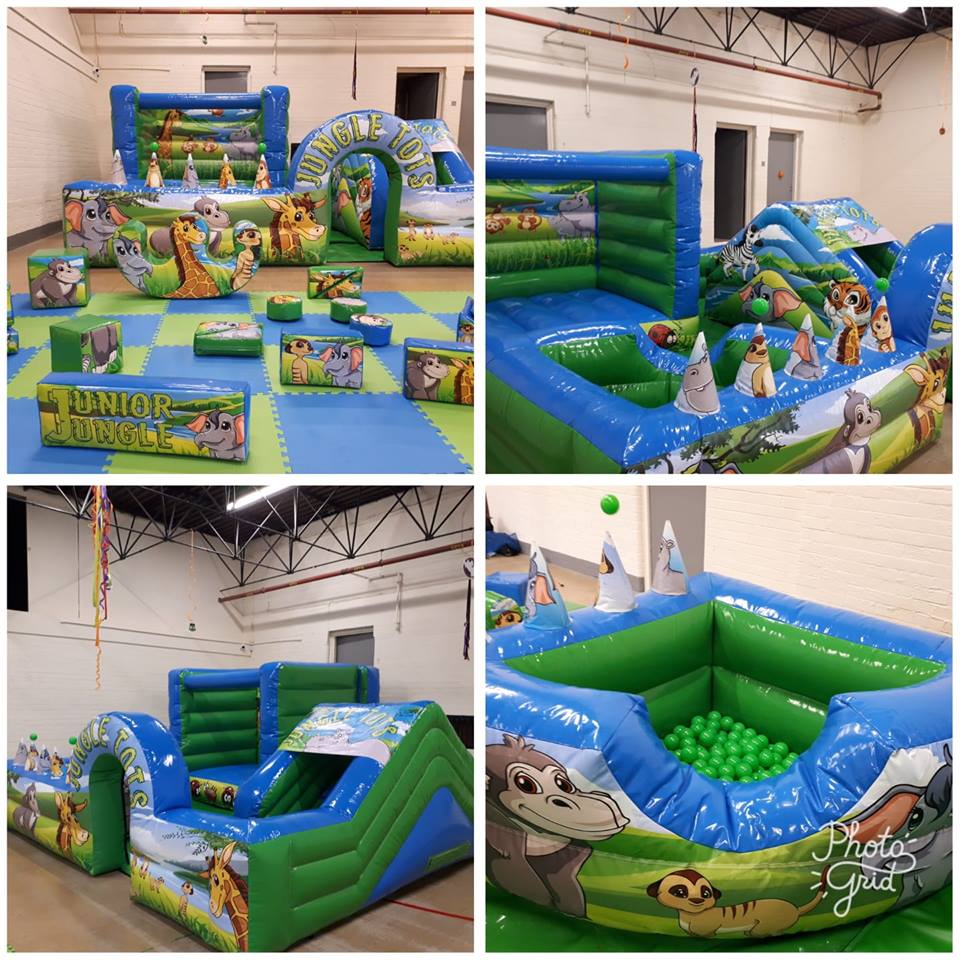 SOFT PLAY & TODDLER PLAY PARK HIRE
Soft Play hire stanley
Soft play is perfect for 1st, 2nd, 3rd, 4th or 5th birthday parties, or christenings and weddings where you need to entertain younger children and babies.
Soft Play is a must have for any toddlers party. Wether its a small castle, slide or ball pit, or even just a soft play area full of soft play shapes and equipment, its important the little ones are entertained too! Our soft play surround and play zones are very popular as the little ones can play safely inside the boundary. Check out of full range of soft play below!
what is included
jungle themed 15 foot by 15 foot play park
x1 bouncy castle
x1 up and over slide
x 500 ball pit
x4 air juggler floating balls
x 18 piece soft play shapes jungle themed
plus soft play mats for extra safey
We cover the whole of the Stanley area from Annfield plain, Dipton, tanfield, Lanchester, Craghead and other surrounding areas.
Please feel free to give us a call to check our delivery areas.
Call: 07851277013
Email: candykidsentertainment@hotmail.com
Online: Contact form
Like our Facebook page