Latest Blog Posts
All of the latest news from Candy Kids Entertainments!
Uv Party For Children To Teenager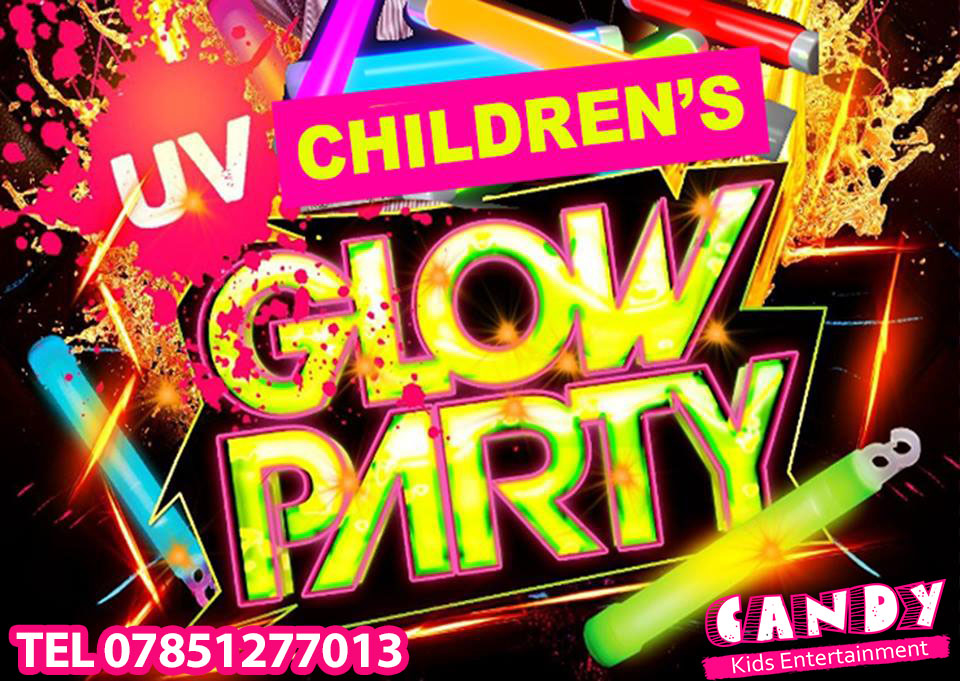 UV GLOW PARTY
comes with 2 hours of non stop fun games and prizes plus x2 400 watt uv lights / smoke machine / laser show / plus glow sticks If you are looking for a spectacular disco party that offers older children and teenagers the ultimate in WOW factor, my brand new UV Glow Party is it! UV (ultra-violet) lighting creates an ambient purple haze around a darkened venue making white, neon or fluorescent clothing /objects in the room glow brightly, creating a stunning and seriously cool effect! Imagine your guests dressed in white or neon clothing/shoes and wearing lots of funky glow accessories and it's easy to see why the UV Glow Party is fast becoming the teenagers must have party of the year!
Glow In Dark Party very good for 10th birthday, 13th birthday, 16th birthday.